This would be funnier if it was a nigger doing it at least funnier looking.
Police need help finding a suspected thief wearing "hover shoes." Footage shows the man gliding through the aisles of a Walmart in Florida, picking up various items before leaving the store without paying. https://t.co/vkx2zYVoj3 pic.twitter.com/8TJtwPx8q4

— ABC News (@ABC) January 15, 2020
Besides being Walmart the biggest loser store in the fucking world it has some serious issues too. They don't  just sell shitty stuff to shitty people.
These Niggers above ran off after stealing a bunch of Ipads.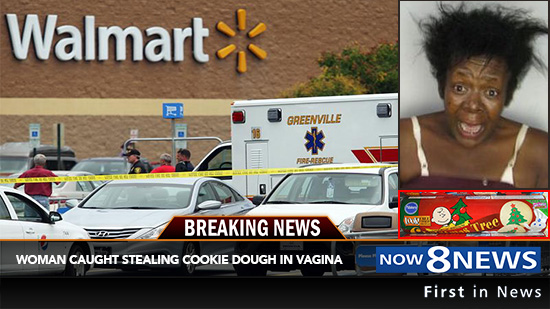 http://www.fox2detroit.com/news/us-and-world-news/walmart-bans-woman-who-rode-cart-while-drinking-wine-from-pringles-can
Police in Texas received a strange call on Friday that involved a woman drinking wine in the parking lot of a Walmart.
According to USA Today, employees at the store in Wichita Falls had asked officers to ban the woman after she had been drinking wine from a Pringles can for several hours as she rode around on an electric cart.
The incident reportedly began just after 9 a.m., when officers received a call about a suspicious person in the parking lot.
I don not care how cheap the shit is at Wal mart I would eat out of a dumpster before I would support welfare land. Walmarts attract white trash and niggers.
What the fuck is that? Did it steal that kid or is it on sale at Wal mart. I can't tell if that is a man or a woman.