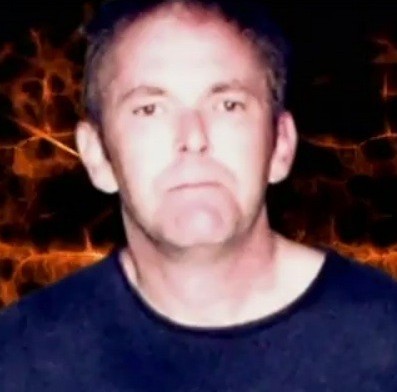 Michael Thornton
Michael ForrestThornton (born 1955): was a business man who owned hair salons in Rialto, California. Thornton was accused of molesting a 6 year old girl. He has a son from a previous marriage. And a daughter with his second wife Pamela. Thornton was physically abusive towards Pamela often strangling her and even putting a gun to her head and threatening to kill her. He was also abusive to his son and his daughter.
Janeen Snyder


Janeen Marie Snyder (born: Sept 26th,1979):

Janeen Snyder was a run away prostitute meth addict. Her mother kicked her out of her house when she was 15 for sleeping with her boyfriend.
They targeted young girls as to Michael's sick sexual fantasies. Janeen was used as bait to lure the girls in so they could both sexual exploit them, rape them, then kill them.
On March 26th, 1996 the first murder occurs. Jesse Peters is the daughter of Cheryl Peters, who worked for Michael Peters in a hair salon that he owned. One day in a heated argument with Michael Thornton Cheryl Peters quit her job on the spot taking other hair dresses along with her. Angered by the event Thornton scopes out the Peters house and gets Janeen to lure Jesse out of the house, into the car, and then over to his house.
Once they got Jesse to the house Thornton handcuffed her to the bed and raped her as Janeen watched. He then took her to the bathtub and drowned her. Then hacked her up into containers and then hucked her body into the Pacific Ocean. Thornton's wife even testified against him saying that he had heard him say he had killed a young girl and dumped her
remains in the Pacific Ocean.
In 2001 5 years after the murder of Jesse Peters the duo heads to Las Vegas, NV and finds Michelle Curran. Janeen talks to Michelle gains her trust and tells her to come into a vehicle where she can not leave as Thornton tells her he has a gun. They kept her for several weeks molesting her. After awhile they felt she had to go. They found a horse ranch in Ribidioux, California. They found a room with ropes and tied her up. Then Janeen shot and killed Michelle. Her nude body was discovered almost a week later with a bullet hole in the head.
Janeen Marie Snyder is in Chowchilla Woman's Facility. They have both been sentenced to death.