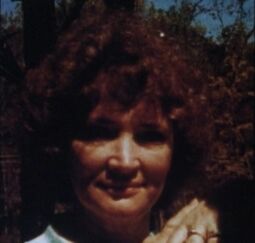 Burr Hill, Virginia April 12th, 1989 after returning home at around 2pm after visiting her daughter. (Her children and Grandchildren all lived near by) It was the last time Ethel Kidd age 61
was ever seen alive again.
Her daughter phoned her the next morning and Ethel never answered and her daughter assumed that Ethel was on her way over for coffee. After about 2 hours of not showing up her daughter sent her husband over to Ethel's house to check on her. When he got to the house he found her car still parked in the driveway. When he approached the house he found a road atlas on the lawn. Then they found a piece of paper from a motel that had sexual material written on it. There was also on a piece of paper a plan of how to murder and where to select a location. Also on the paper was reference to assume a new identity.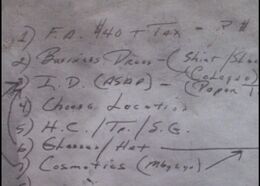 Ethel's son inlaw entered the house which he found unusual as the door was unlocked and Ethel would always lock the door. Everything in the house looked normal and nothing seemed to be missing. Almost immediately a search party was formed to look for Ethel in the acres of fields and forrest where near her home. Nobody found any sign of Ethel.
Then 8 days later a man was hunting about 3 miles from her home and he came across one of the grossest sights I have ever heard of. Ethel Kidd's body was tied to a tree which was facing a logging road only 50 feet away. She had been raped, strangled, and dead for over a week. She had also been sodomised. Due to the lack of decomposition of the body it is believed that the killer held her in a freezer for some time before tying her to the tree. This was also an area heavily searched the week before.
Police believed at the time the killer asked Ethel for directions due to the atlas found on the lawn.
Facts about the case:
The cord used to tie Ethel to the tree was only used in hospitals and hotels it was not available to the public.
It was rumoured that before the murders the culprit had a note and was driving by woman and on the note he flashed at them in their cars it read "Pull over lets fuck".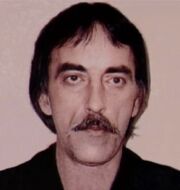 Culprit: This case was solved due to being aired on Unsolved Mysteries. The murderer's name was Edward Wayne Beverly. Beverly's own sister Marsha Williams recognised his handwriting on the letters that were aired on the Unsolved mysteries. Beverly had lived in Burr Hill at the time of the murder but shortly left the area after it occurred. He was in prison in Tennessee when he was accused. But fingerprints and DNA evidence linked him to the crime. He was only a few months away from being released from prison until he was convicted and charged with 3 life sentences for kidnapping, sodomy, and murder. We are all very happy and glad to say that that piece of shit died in prison in 2008.
Beverly's Appeal: Attorney Roy D Bradley submitted a 31 page brief to the Virginia court of appeals claiming Beverly was wrongfully convicted because the judge excluded key evidence and experts. It was concluded with DNA evidence that there was only a 1 in 1.7 million chance that Beverly did not rape Ethel Kidd. Yet Bradley argued that the blood type found at the scene was type A where as Beverly's blood type was O.https://groups.google.com/forum/#!topic/alt.true-crime/qn6F6UI_Ipo
Some References:
http://unsolvedmysteries.wikia.com/wiki/Ethel_Kidd
http://www.highbeam.com/doc/1G1-68466390.html