May 9th, 2022
A British nigger sow who murdered and dismembered her roommate before stuffing her body in a suitcase has been handed a 23-year prison sentence. Gareeca Gordon, 28, stabbed Phoenix Netts, also 28, four times in their Birmingham home on April 16, 2020 after Netts rejected her romantic advances, according to the Evening Standard. She later tried to cover up the murder by using texts, emails, and voicemails to convince Netts' family and friends that she had moved to London. Thankfully, she was later arrested and charged with the horrific crime. <SNIP> LINK
A serial rapist nigger has been convicted of a string of attacks on women in Birmingham. Esa Juwara, 21, targeted sex workers in the Ladywood area of the city from 2019, West Midlands Police said. He violently attacked his victims, holding his bike chain around one woman's neck and punching another so hard she lost a tooth. At Birmingham Crown Court on Wednesday he was found guilty of 11 offences including five counts of rape. He was also found guilty of attempted rape, sexually assaulting a girl aged between 13-16, false imprisonment, kidnap with intent, possession of an offensive weapon and assaulting an emergency worker. Det Insp Dave Bates, from West Midlands Police, commended the victims' bravery in coming forward.<SNIP> LINK
April 18th, 2020 (Wow over a year ?)
Adrianna of Birmingham may appear like a stupid slut immigrant zipperhead with massive fake melons. Well thats because she is. This bitch fucks everything since her father moved her rice picking family to Birmingham from what ever loser covid country they are from. All to open a chink store and rip off white people like a fucking jew. So to get back at the chink why not buy his daughter a pair of tits and drench her in wiener juice all day long. This way REAL British People get something from their tax living free leach asses. Getting a blow job from her is tough though. Not only is she a massive meth and crack head fucking whore, but the British Dental system is a fucking joke. So when she drags her teeth on your member it is like having razorblades with cum and herpes on them dragging up and down your pole. Hurts, itches, and burns. You make Birmingham proud!!
This is your future England. Maybe the queen was right for giving Markel the boot. That's probably her uncle.
https://www.dailymail.co.uk/news/article-7876377/Primary-school-teacher-49-jailed-20-months-sexually-grooming-12-year-old-girl.html
---
Rebecca Making the UK great again is an avid Trump and Hitler supporter from Birmingham, England. She is fed up with the muslim nigger filth destroying a country with real history. Rebecca is a racist and sexual predator who is employed at Caters News. Depraved racist sexually harasses Muslim women online.
Some nigger wrote bad about Rebecca because like any real woman would never touch a nigger so it got mad and screamed racism. Can't blame a woman for not wanting to fuck a nigger. I mean would you want to fuck an animal or a child? Fucking a nigger is the same fucking thing.
Mohammed and Ahkmed had a busy night hitting those buildings with their hammers.
————————————————————————
——————————————————————————-
Odds are that the muslims probably smashed the windows above on their own accord. That or some Jews did it for news to blame whites.
LINK
If I moved somewhere and didn't follow their laws or customs and I got my windows smashed I would take the hint and move home. They would be so much better for us and them if they lived in Pakistan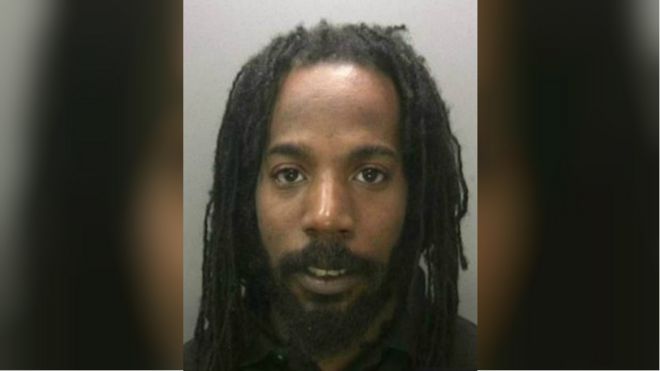 The fucking British snoop dogg up there sippin' on tea and crumpets is a bad mother fucker. He is Tafarwa Bedord. He is part of a hard as fuck gang called the Burger Bar Boys. Must be an affiliation of Ronald McDonald and the Hamburglers gang. He capped some other negro chap. Apparently Bedford seen himself as above the law. 36 years old what a fucking winner. Now he is going to jail. They should send him to Africa or Jamaica or what ever the Brits want done with their nigger problem. LINK Although he just killed another useless groid the stray bullet could of hit a real British citizen.
---
Other Related Posts On This Great Blog