Craig Pritchert and Nova Guthrie were two armed bank robbers. They robbed banks across the western United States from 1997-2000. The heists took place in Oregon, Nevada, Arizona, and Colorado. They got at least 12 banks that authorities know about.
Craig and Nova were not your typical bank robbers. Craig use to be a college baseball star and Nova was a biology major.
Pritchard started robbing banks before he met Nova. After college he realized why get a fucking a job and just robbed banks instead. But he eventually got caught in Arizona and served 5 years in the can for it. While in jail instead of bettering and rehabilitating himself for when he got out. He just studied hard at stealing from banks.
When he got released he met Nova and they started robbing banks together. They studied the banks while before they did their jobs too. Always hitting it at opening or closing time. Nova always stayed outside of the bank with a police scanner and would notify Craig if the pigs were around. With their earnings from the banks they went on trips to ski resorts and other holidays. So these weren't crack heads robbing the local Kwik E mart by no means. After figuring out that they were wanted they fucked off and had only been seen once at a hockey game in Nova Scotia.
Captured- A South African tourist while vacationing in the states seen a wanted poster of Craig and Nova. He told authorities that the 2 were living in Cape Town. Nova was a night club manager and Craig spent most of his time trading stocks on the Internet. They were flown back to the states and sentenced to jail. Nova got 10 years and has since been released and started work as a yoga teacher in Redmond, Washington. Craig got 22 and a half years and is still in jail.
Links
https://unsolvedmysteries.fandom.com/wiki/Craig_Pritchert_and_Nova_Guthrie
https://unsolved.com/gallery/nova-guthrie-craig-pritchert/
https://www.telegraph.co.uk/news/worldnews/northamerica/usa/1441438/Bonnie-and-Clyde-captured-after-six-years-of-high-living.html
http://articles.latimes.com/2004/dec/10/nation/na-bonnie10
Lets not blame the niggers lets blame economic disparities. Let's stop making up excuses for them.
In the whole world.
——————————————————————————————————–
I assume the nigger above is there to protect the kind driver.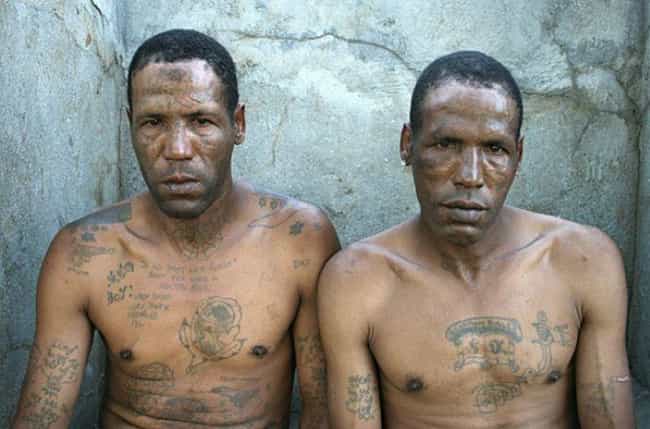 Numbers Gang
   Look at these ruthless ugly niggers. They are part of a so called gang in Cape Town called the numbers gang. Their hobbies include smuggling nigger shit into prison, stabbing wardens and guards, and ass raping other inmates. Just to name a few. Since they are niggers I assume they enjoy watermelon and fried chicken also.
  Look at the empty soul less look on there nigger eyes. Probably share a brain cell between the 2 of them.
   Even jungle bunnies much like wiggers that live at their parents house in the suburb. Jungle apes that became pavement apes for some reason idolize the American nigger. It could be jealousy as the American model nigger gets more welfare. Who knows. These niggers call themselves the Americans.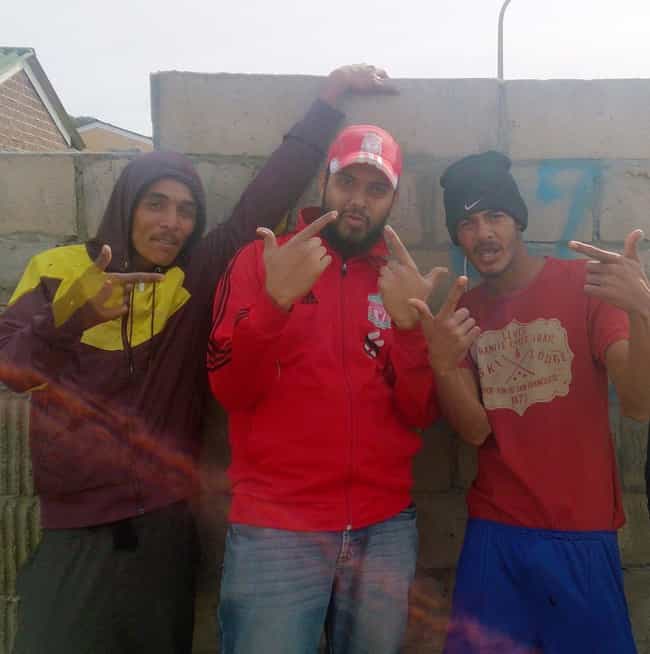 It is unknown if these spooks are deaf or just do not use hearing aids (or can't find anywhere to steal them from). But it appears that these negros are fluent in sign language. Also never forget that in the jungle/desert always wear a toque. It get cold and shit in Aids land.