Despite most sand niggers wanting to destroy Canada with nukes and airplanes, there are a select few who chose to live there and kill us off with their foul stench instead, sometimes becoming citizens and further tainting what was once a great country. The men like to work in Subway, as pizza delivery guys or cab drivers. They scowl at female customers, spit in their food, and fuck up their orders on purpose, while giving the male customers the best service they can offer. The women like to travel in herds with their 19+ children, smothering their faces in cloth till they're practically blind. Muslim Canadians also take great joy in killing people, in events such as jihad financed by Justin Trudeau.
Obviously that above picture wasn't taken in Canada but it should be.
I don't know what 7-11 or driving a cab pays but it surely can not afford all those children. Guess whos paying for it? YOU and forever. Then they are the crack head fucks that break into houses and steal your shit. Stil want this scum here? Trudeau wants them here they are the only ones that will vote for him.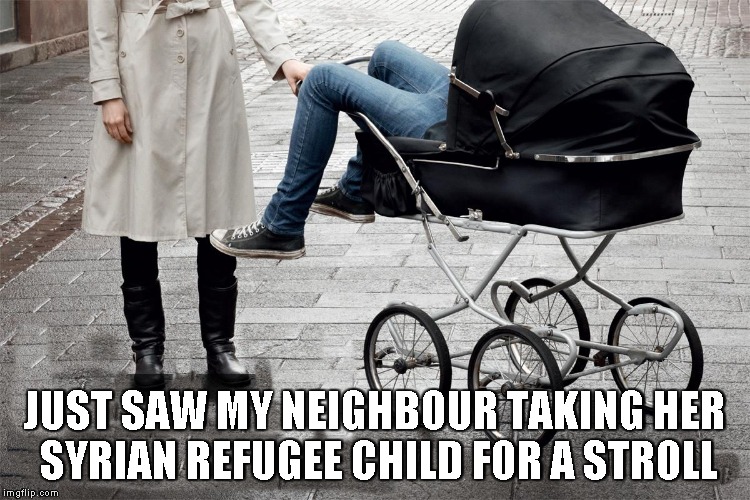 Some of these muslims and or niggers that come to Canada as I assume happens everywhere else claim to be 12. Some are as old as 30. But then again if the people are stupid enough to let them in they are probably to stupid to figure out their age.