Former British and French colony, Canada, is dominantly white with around 80 percent of residents who have European roots. However, the country's ethnic profile is going to change in the future, as the population of useless shitskins will rise while the number of white residents will decrease because of the jews goal of world domination by eliminating white males. It is estimated that by 2031 uneducated third worlders will account for 30 percent of total population.
---
First they crack down on fighting in the game now this shit!!!!! Is this some kind of fucking joke. God this is fucking embarrassing.
#SATURDAYROUNDTABLE |"Huge achievement for "Great 8″, 15 straight seasons with 30 goals to start career (Mike Gartner). Possibly the greatest goal scorer ever! Who's next?"
The Panel break down how @ovi8's current scoring run impacts his place in the NHL History Books! @Capitals pic.twitter.com/9SWxRAEMEV

— Hockey Night Punjabi (@HkyNightPunjabi) January 19, 2020
---
Basketball court is that way.
Sometimes niggers get lost and forget where the basketball court or jail is in Canada. So Canadians in the states remind them nicely like Marty here does.
---
When the leader of your country attends a gay pride parade instead of helping families in BC during a forest fire. Something is wrong. This nation is a joke and this french shit head fag is destroying the country like it is rupaul's fudgepack playground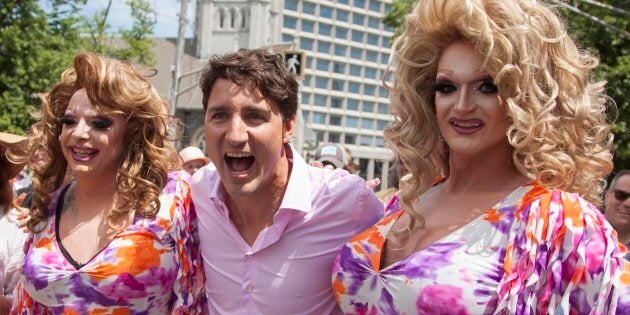 Yeah that is not fucking photoshopped. Canadian's tax dollars paid for their so called leader to play dress up with a punch of fruit cups. I hope he caught AIDS from one of those trannies