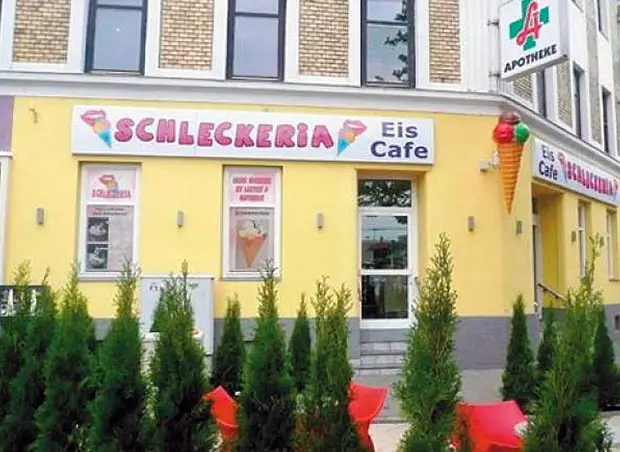 Mmmmm Ice cream. When I die I would love to be buried in an ice cream parlour and then be the ghost that haunts people and eats their ice cream. As nice as that may sound I do not feel like dying like these gentlemen did. To the left there is Schleckeria. That is an Ice Cream shop in Vienna, Austria. It looks like a place that you take your kids to. Lots of people probably did too. It was owned by a Mexican/Spanish woman named Estabaliz Carranza.
Estabaliz Corranza was born September 6th, 1978. She killed her husband in 2008 and her boyfriend in 2010. What she did is shot them, cut them up with a chainsaw, and then hid them in cement blocks in the cellar of the ice cream shop. She is now sentenced to life in a secure mental institution. Mental Institution be like a hospital. Lots of Ice Cream there. She already said she is sorry for the crimes. If she gives us a few ice cream cones surely society and the victims families can forgive her. As of 2017 Carranza was moved to an all male prison as she was deemed to dangerous to be in a female prison. Uh duh hello. Think about the male inmates here.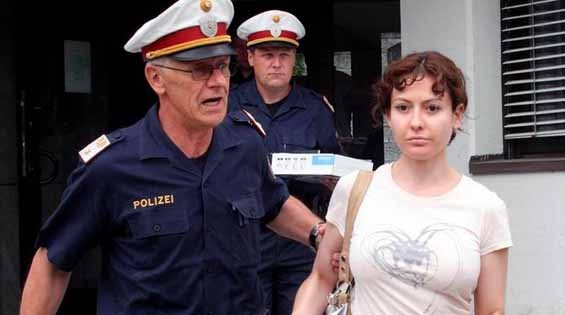 In June of 2011 a maintenance man found remains in the basement where she hung air fresheners to hide the smell of decaying flesh. Carranza fled to Italy and was captured several days later and sent back to Austria. When she was caught she was 2 months pregnant with some other dude's kid. I wonder if her ice cream shop is like her legs? Open 24/7. She gave birth to a boy and the little beaner was instantly taken away and being raised by her parents in Barcelona, Spain. She did marry the father of the baby while in the looney bin though. She claims that the new man is not like the men she killed. She claims he is gentle and not macho. She forgot alive….(for now).
You have to hand it to this lady sort of for juggling a business and being prepared. She took a shooting course and concrete mixing class before the murders.
Victims
Holger Holz (Her ex husband)- Carranza tried to kick Holger out of her place after their divorce. Apparently he didn't listen and probably should have. Carranza also says he was violent and lazy.
Manfred Hinterberger (Her boyfriend)- This sucker got into a drunken argument with Carranza and she accused him of cheating on her. Then he snored. She met Manfred because he was an ice cream salesman.
Manfred Hinterberger, Dead Ice Cream Salesman and Snorer
Links
http://www.murderpedia.org/female.C/c/carranza-estibaliz.htm
https://www.news.com.au/world/europe/ice-lady-aka-ice-cream-killer-estibaliz-carranza-moved-to-mens-prison-in-austria/news-story/60b67fffbfec2c2d2b1c0b93d0b43034?from=rss-basic
https://www.dailymail.co.uk/news/article-2837628/Ice-cream-killer-murdered-ex-husband-boyfriend-Austria-reveals-dismembered-chainsaw-took-concrete-mixing-classes-hide-bodies.html