Multi Cultural. Bask in Calgary's great die-virstiy and soak in the joys that the third world blesses upon us. THIS is what we need to move forward as society. To bring in the garbage from garbage countries. We should surely get ahead quickly then. Thank god we have such a smart glorious leader of Canada in Trudeau and that terrorist as a mayor in Calgary.
Wow who would of thought one of the fellows is one of Trudeau's sons. Sure some of these photos on his facebook page are a couple years old. But I get the feeling this person does not like Canada and supports Islamic terror for some reason. You be the judge this is a few pictures of Ali Sufyan's facebook. So to all of you that think we should welcome refugees remember he is just one of millions like this that are here to destroy Canada not enjoy it.
Die-virsty at its finest. Him along with his whole family should be kicked out and sent back to the ISIS country they support. I can't find anything on Nathaniel Robinson which sounds like a nigger name. Or could be a white wigger with drug head parents. Odds are who ever they are is scum. Forrest Lawn is a shithole immigrant land in Calgary. Any white person in there has their head on loose anyway.
https://calgary.ctvnews.ca/two-arrested-220k-in-drugs-seized-during-coordinated-searches-in-three-neighbourhoods-1.4697884
Welcome to Calgary, Alberta, Canada. Here are some of the problems you can see.
Paranoid and violent, thieves high on meth take crime to extreme levels: police
————————————————————————————————————
Members of the Calgary Stampeders are in mourning after the shooting death of teammate Mylan Hicks outside a Calgary nightclub early Sunday morning.
In what Stampeders president and general manager John Hufnagel described as a "terrible tragedy," 23-year-old Hicks was critically injured after shots were fired outside the Marquee Beer Market, at 4630 Macleod Trail S., at about 2:30 a.m. He was taken to hospital, but died from his injuries.
Hicks, who was from Detroit and had been a member of the Stampeders' practice squad since May, was described Sunday by quarterback Bo Levi Mitchell as a hard worker who "truly cared about making the team better." More
And he was from Detroit and got shot in Calgary.
——————————————————————————————————–
Prosecutors say former NFL cornerback and one-time Calgary Stampeder Brandon Browner has been charged with trying to kill his ex-girlfriend in her Southern California home.
Browner, who won the Grey Cup in Calgary and Super Bowls with the Seattle Seahawks and New England Patriots, was arrested Sunday east of Los Angeles.
The LA County District Attorney's Office says the 33-year-old was charged Tuesday with attempted murder, first-degree residential robbery and other counts. It wasn't immediately clear if he has a lawyer. Arraignment is scheduled for July 30.
Prosecutors say Browner broke into the apartment, chased and dragged the woman and then tried to smother her in a carpet. Prosecutors say he also stole a Rolex watch valued at about $20,000.
Browner played four seasons with the Calgary Stampeders of the Canadian Football League from 2007-10.
He was a three-time league all-star and won a Grey Cup championship in 2008 before signing with the Seattle Seahawks before the 2011 NFL season.
After a more reliable source from key witnesses they found out this was a great description that looked and smelt just like him.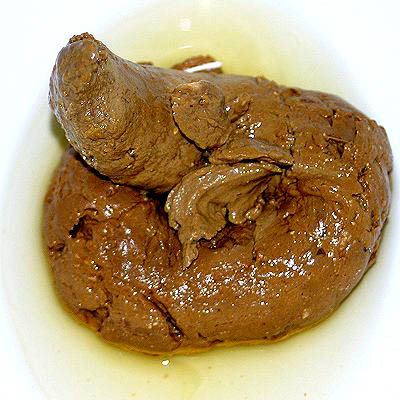 https://calgaryherald.com/news/crime/former-calgary-stampeders-player-browner-charged-with-trying-to-kill-ex-girlfriend/wcm/79e4ebf8-796c-47ab-b5c5-ba366b4ac1dc
.============================
I am assuming the Buffalo Chicks here robbed the Burger King.
THEFT
CASE #CA18216810
If you can identify these individuals please call Cst. Diamond in the District 6 office at 403-428-6600, or Crime Stoppers anonymously using any of the following methods:
TYPE:
www.calgarycrimestoppers.org
====================================================
Just a little bit of drugs and guns. Officer it is all for personal use.
Calgary police will reveal details Thursday about how they smashed a city-based crime cartel involved in murder, massive importation of drugs and money laundering.
Tentacles of the gang spread as far as Mexico, and Postmedia sources say they had connections with notorious drug cartels there.
Postmedia has also learned the group has been tied to a brazen daylight shooting May 21 that left two men dead in a southeast Calgary Superstore parking lot.
Sources say the bust is so significant that members of the U.S. Drug Enforcement Administration (DEA) will be on hand when police reveal details at a news conference Thursday morning.
3 teens in custody after carjacking in Calgary's northwest
Three people are in police custody following a carjacking on Panamount Road N.W. in Calgary's Panorama Hills neighbourhood at around 9 p.m. on Wednesday.
A woman was standing outside her house near her vehicle when she was approached by three males who pointed a weapon at her and demanded her keys, police said.
She handed over the keys and ran back into the house.
Police spotted the vehicle and followed it to an unknown address in Huntington Hills where three males were taken into custody.
America's most wanted deadbeat dad arrested in Calgary area
After eluding authorities for nearly 20 years, a man considered America's most wanted deadbeat dad is behind bars, thanks to a cherry pit and the investigative efforts of a Bearspaw, Alta., restaurateur.
Joseph Stroup, who had been living under the name Joop Cousteau, was detained by the Canada Border Services Agency and transported to the U.S. on Feb. 15. He is in custody and will stand trial on charges of violating child support.
Why is that fucking chug smiling?
Christian Whitebear, 25, was arrested in Edmonton and brought back to Calgary Wednesday, police said in a news release.
Another man, 19-year-old Matthew Crane-Watchmaker, was arrested in January.
http://calgarysun.com/news/crime/brothers-who-raped-teen-abducted-off-street-handed-lengthy-prison-terms
The brothers pleaded guilty to charges of kidnapping, sexual assault causing bodily harm, robbery and uttering death threats after they abducted a 17-year-old girl off a residential street in Calgary on Nov. 14, 2014.
They grabbed the teen at a bus stop and took her to a nearby alley, where they both sexually assaulted her.

They then forced her to walk 20 minutes to their home, where they kept her for hours and repeatedly raped her.
Anti-Muslim posters put up at the University of Calgary this week do not contain the language required to pursue a criminal charge under hate propaganda legislation, police say.

Students and staff at U of C were enraged Tuesday after 40 posters were discovered on campus, filled with obscenities and directives to Muslims to keep Sharia law, genital mutilations and beheadings in their "7th century" homeland.

University president Elizabeth Cannon stressed that campus security would be working with police to check surveillance camera footage and examine the possibility of criminal charges.

But according to Sgt. Eric Levesque, hate crimes co-ordinator with the Calgary Police Service, the Crown will not be receiving a recommendation to pursue hate-related charges.

"It is very offensive, that's true, but if you remove the bad words, the message itself does not contravene Canada's hate speech laws."
I want them out also but why wreck the community? They wreck it well enough themselves.